Formidium Marketplace Unveils Alternative Investment Industry's Most Comprehensive Events Calendar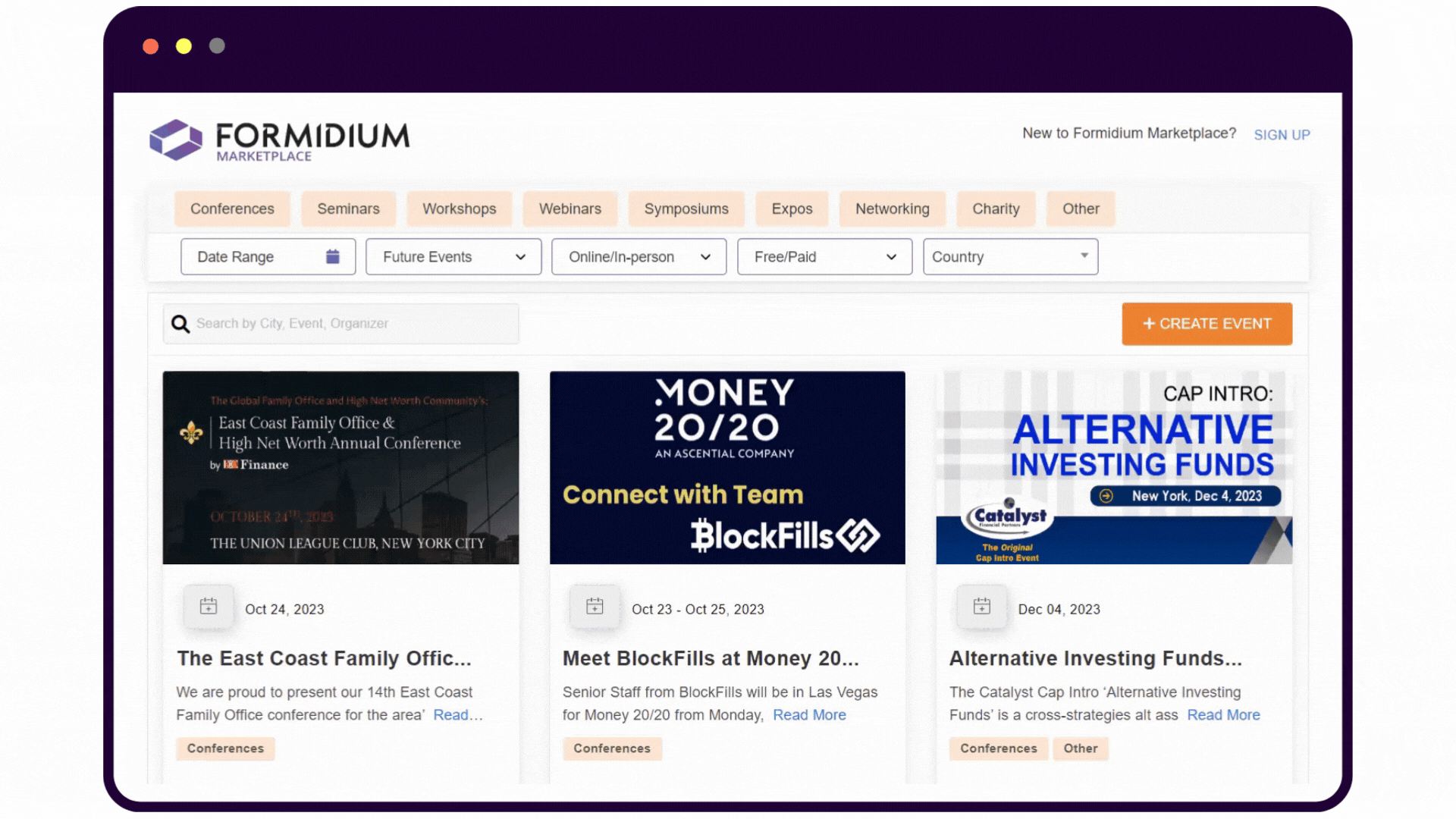 Formidium Marketplace has unveiled the industry's first comprehensive events calendar, which includes everything from conferences and networking hours to both in-person and virtual events. Marketplace is positioning itself as the Alternative Investment industry's top content destination. This is especially significant for the vast majority of fund managers and investors who often find themselves underserved in an industry predominantly ruled by a handful of firms.
Members of Marketplace will be afforded special access to exclusive social events. Furthermore, they stand to benefit from discounts and opportunities to secure complimentary tickets for major conferences.
The platform isn't just for discovering premier events; members also have the unique capability to create and list their own. Thinking of collaborating with a co-host for your event? We encourage members to connect with peers on our platform to foster collaboration and co-create successful events.
We believe the Events Calendar is a game-changer. It's poised to be an invaluable asset in your research endeavors and overall business expansion. Formidium is proud to proclaim it as the industry's most unique destination of its kind to date.
About Formidium Marketplace:
Based in Chicago, IL, Formidium Marketplace, a division of Formidium Corp, provides a dynamic platform where accredited investors can access fund manager profiles, create hypothetical multi-strategy portfolios, and attend exclusive events with experienced and emerging managers. Service providers can highlight their businesses to the entire community, as well as be part of an exclusive referral network.
Discover more about Formidium Marketplace by visiting:
Media Contact
lawson.stringer@altsmarketplace.com